Regular price
$44.00
Sale price
$38.00
Unit price
per
Sale
Sold out
Size Guide
Xavia Riser Unisex Motorcycle Gloves
Design And Material
The design of the Xavia Riser Unisex motorcycle gloves was inspired by the Riser jacket. Known for a very unique pattern on the cuffs, a perfect fit and exceptional comfort, the Xavia Riser motorcycle gloves are made with a ventilated and abrasion resistant leather outer shell. It is constructed with corrugated leather stretch panels on the fingers and wrist that aid in hand movement while riding. The Riser Gloves can be worn over jacket cuffs and is suitable for short and long trips.
Color
The gloves come in black, they are suitable for both men and women
Protection
Leather outer shell knuckle protector

Padded with a special material and two layers of leather in the areas of greatest impact
Breathable leather and stretch panels
The Riser Gloves incorporate hard knuckle protection in a fully ventilated, abrasion resistant leather outer shell and is constructed with ripple leather stretch panels on the wrist and fingers that aid in hand movement.

Silicone handle
Silicone grip on the palm, allowing you to better hold on to the handlebar.
Touch Screen Compatible
Xavia smart touch technology on thumb and forefinger, so you never have to take off your gloves again to answer your phone or navigation system.
Adjustable cuffs
Velcro adjustable cuffs for a better fit, ease of entry and breathable polyester lining to protect hands from moisture.
Share
View full details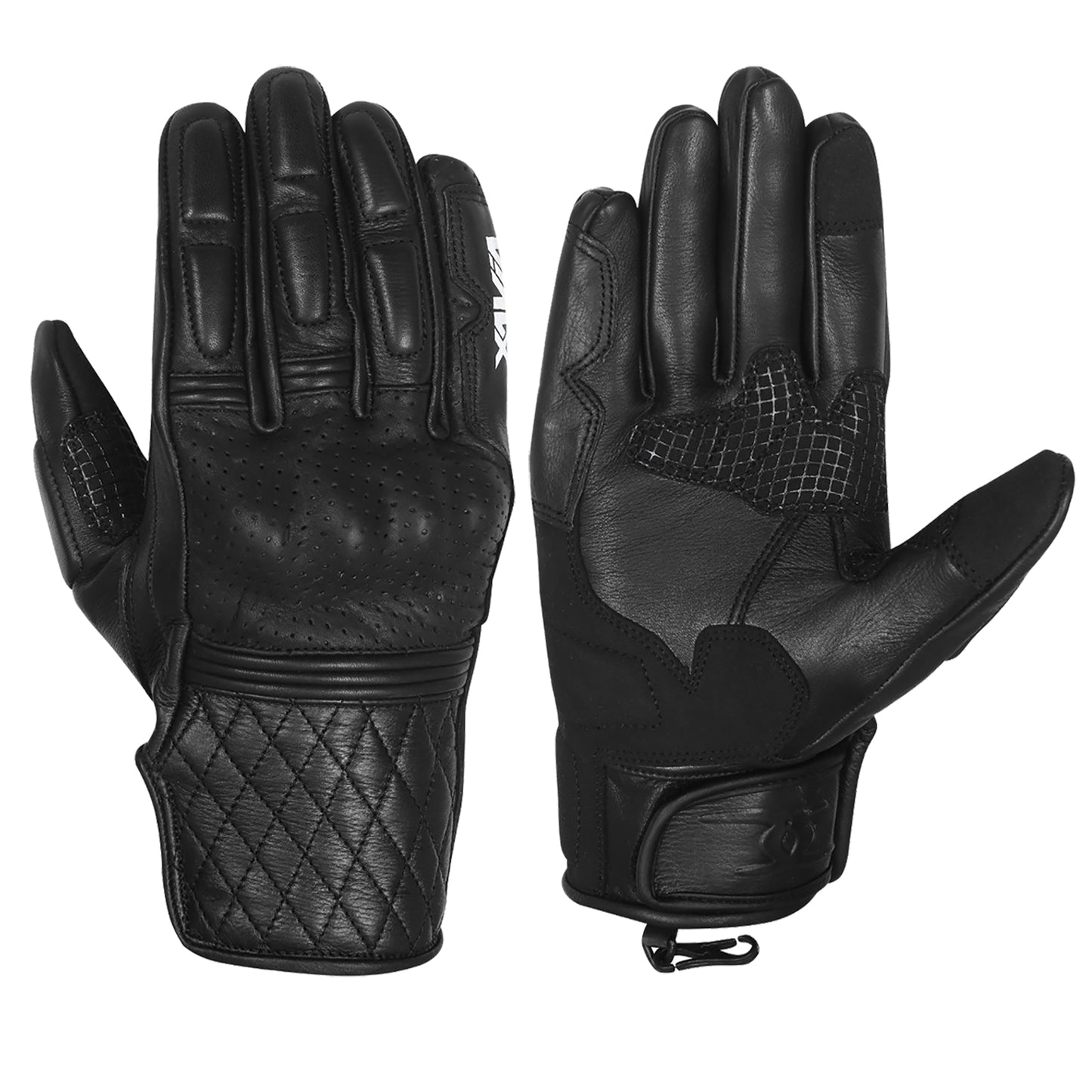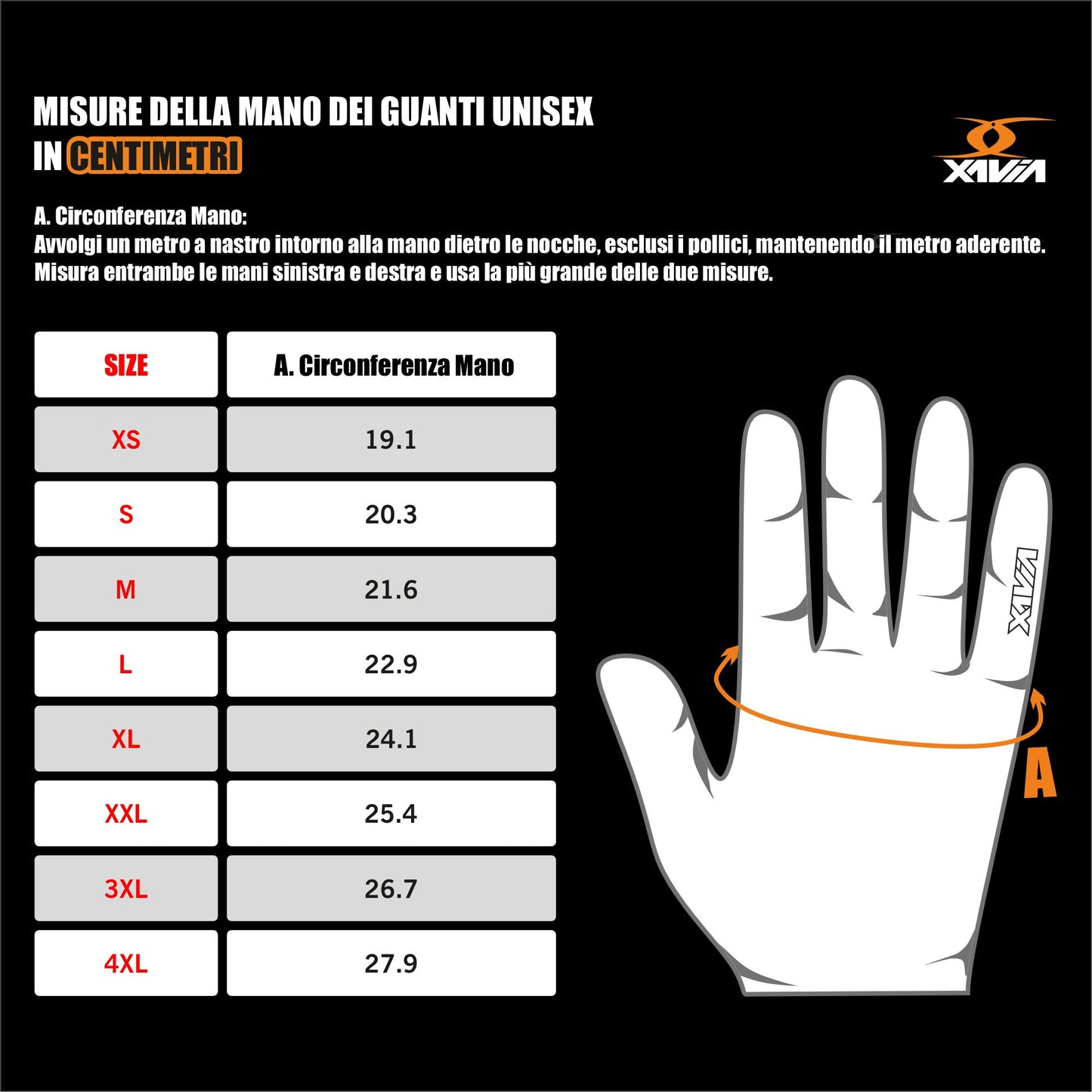 Size Guide
Men's Road Racing Apparel :
Unisex Gloves: